Triggering the demonstration rules
Postman Collection Runner allows to run all demonstration scenarios sequentially without user interaction. At certain points during the Trigger Rules collection run, timeouts up to one minute have been introduced to prevent the set of Risk Analytics rules from affecting the outcome of the demonstration scenarios.
To open Collection Runner, click on the TID RA version.number Demo – B. Trigger Rules collection on the left side of the main Postman window. While hovering over the collection folder, click the small button featuring a triangle which appears on the right. On the collection details panel, click RUN to open the Collection Runner window.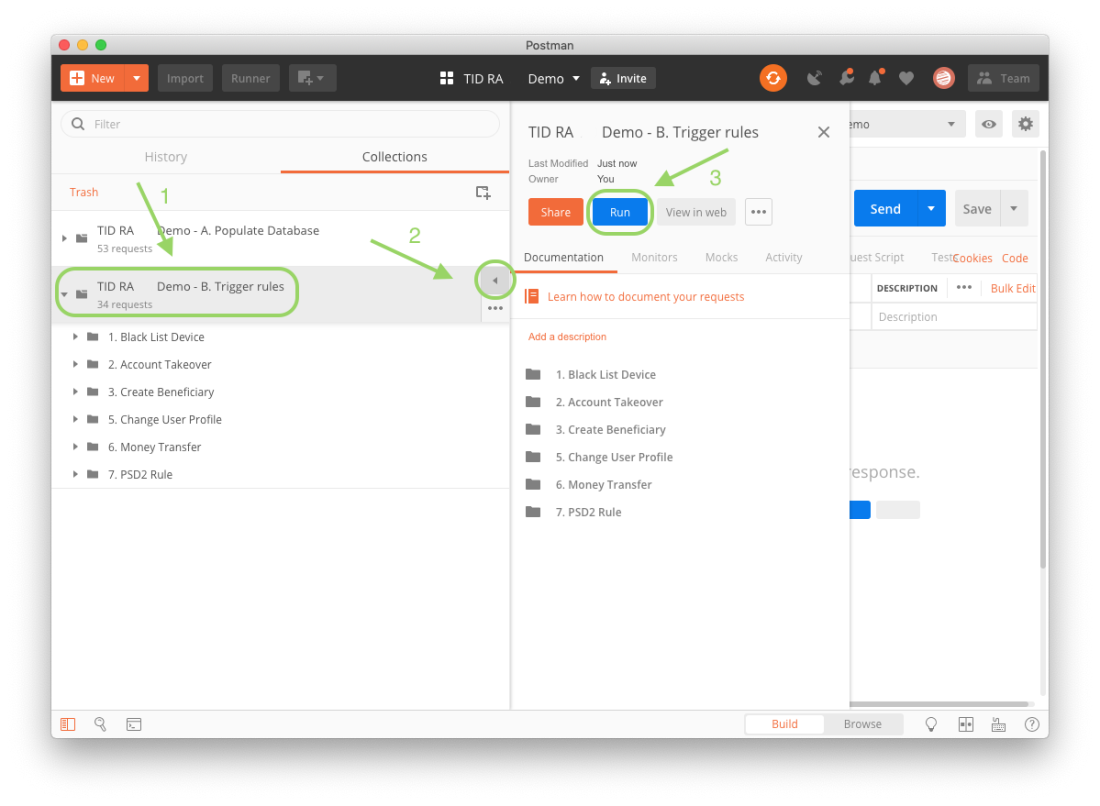 Opening the Collection Runner from the collection folder
The TID RA version.number Demo environment is pre-selected; click RUN TID RA version.number DE… to start running all demonstration scenarios.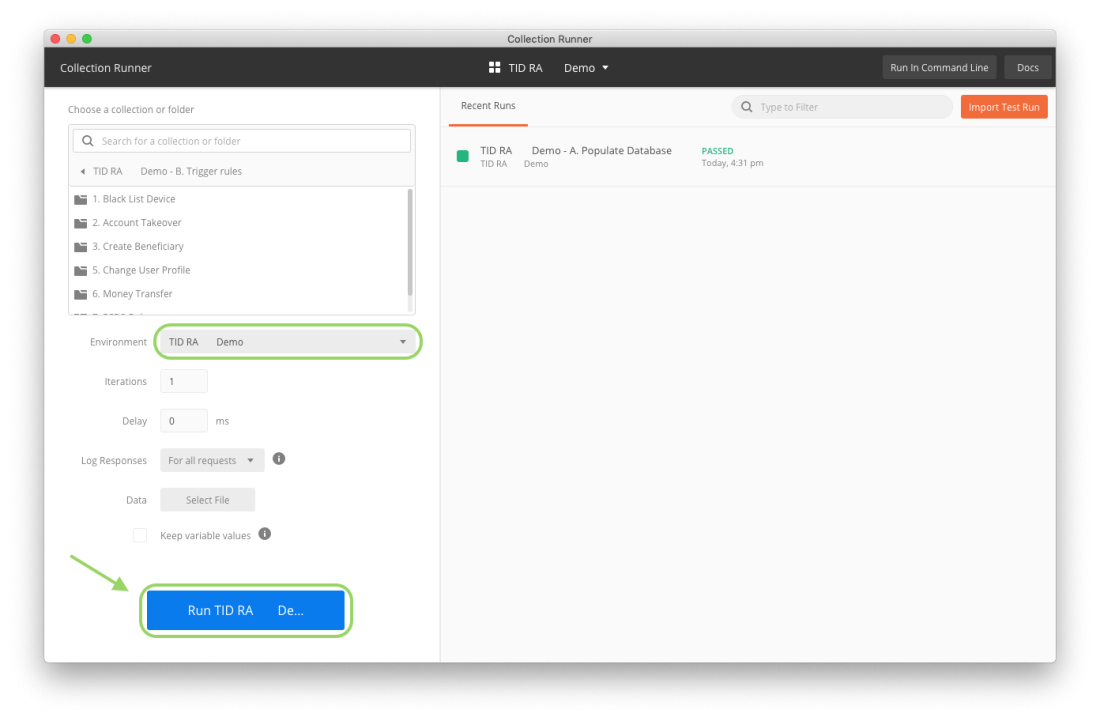 Running the Trigger Rules collection
The scope for a run can be limited to a single demonstration scenario by selecting the respective scenario folder from the collection/folder list on the left side of the window.
After the collection run – which can take up to a couple minutes to complete – the result window should report 34 passed request and 0 failed. You can examine the result details by scrolling down the Iteration 1 panel.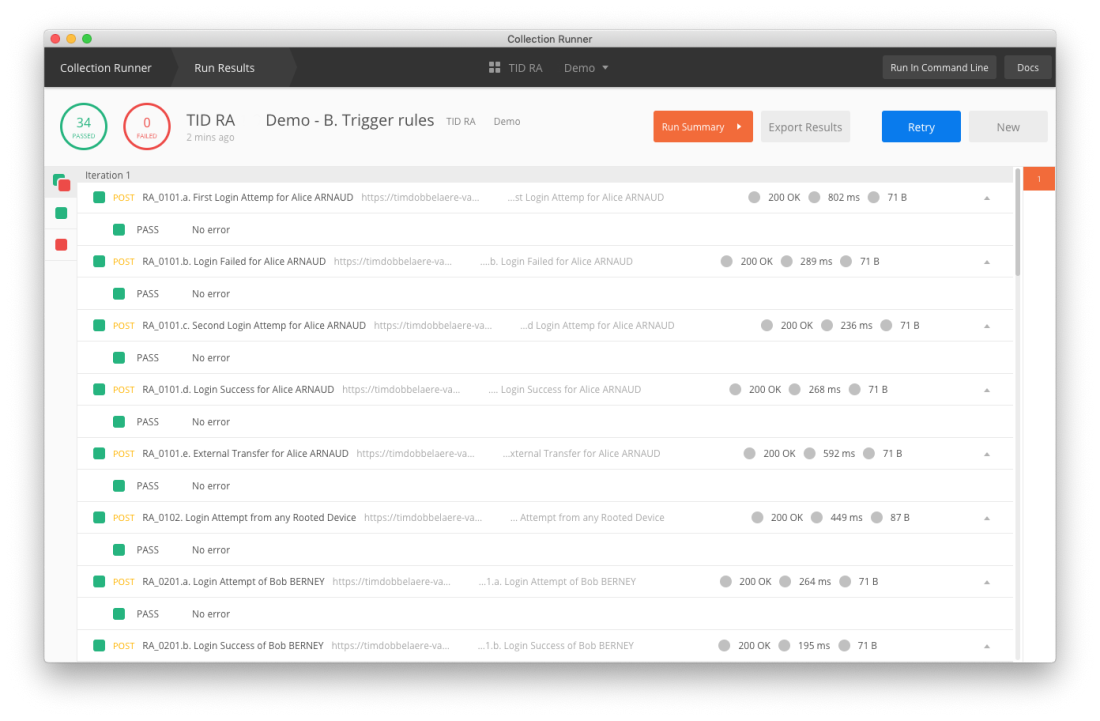 Results after running the Trigger Rules collection
You can now verify if the rules were correctly triggered for the demonstration scenarios - Verifying the correct triggering of the demonstration rules outlines the verification steps.
Verifying the correct triggering of the demonstration rules
Log on to

Risk Analytics Presentation Service

.
Navigate to

SUPERVISE & INVESTIGATE > Risk & Relationship Management

.
The

Alerts

dashboard should now have six entries of alerts for matched rules.

To investigate these closer, navigate to SUPERVISE & INVESTIGATE > My Alerts.

My Alerts after the Trigger Rules collection has run

In the

Risk & Relationship Management

navigation panel on the left, in the

Search Customer By

section, click

SEARCH

without entering any data in the search input fields.

In the navigation panel, a new section is displayed: Customer portfolio. Here you should find the names of the demonstration customers.

Customer portfolio after the Trigger Rules collection has run